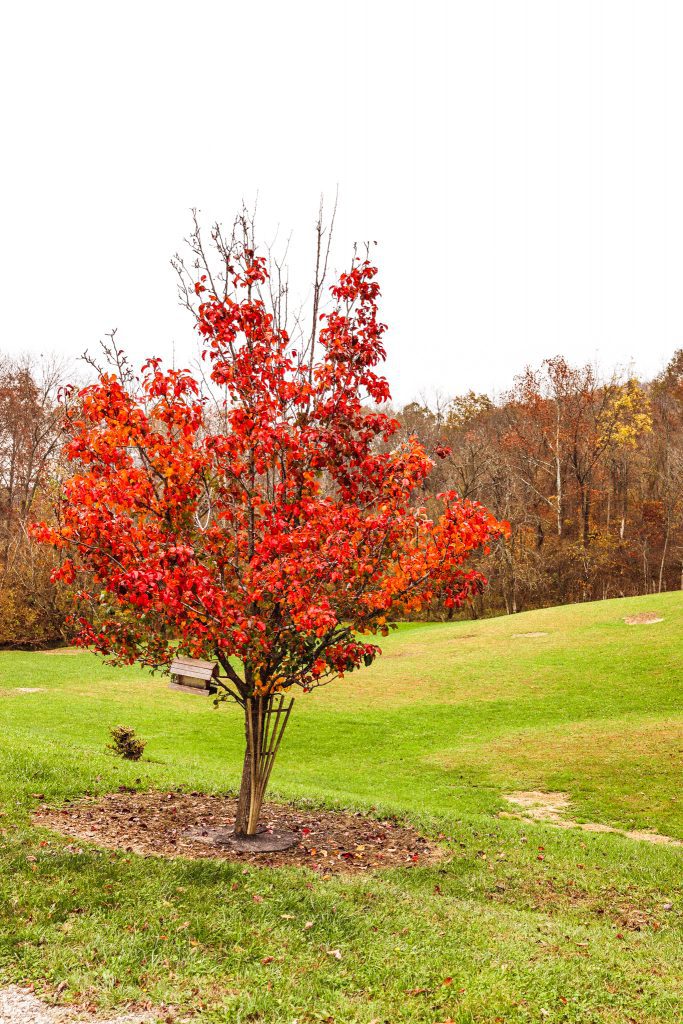 Fall is the time of year when we all put forth the extra effort to make it home to gather around the table and share turkey and cranberries and pumpkin pies with the people we hold near and dear. Fall is the time to lean into the tv as football season heats up and begins to turn to national championship possibilities. It is the season when wind sends leaves swirling through the air, painting the world in shades of reds and oranges and gold.
Fall is sitting on a bale of hay eating hotdogs and marsh mellows roasted over a bon fire. It is brisk walks on crisp sunny days dressed in turtlenecks and sweatshirts and digging out mittens from the back of bureau drawers. It is frost on the pumpkins and spider webs on pine tree needles. It is hayrides and horns-of-plenty filled with colorful gourds and carved pumpkins a-glow on the front porch.
Fall is excited children dressed in Halloween costumes rushing from house to house trick-or-treating with anxious parents chasing close behind.
Fall is the time of year when we feel our lives returning to a slower pace. The mowing is done. The herbs have been dried and stored away. The fruits and vegetables of our summer labors have been harvested, washed and preserved in jars and crocks. The pantry shelves are full. The freezer is full. The wood pile is full.
We sit on the deck wrapped in wool blankets and sip hot chocolate and take a few moments to just breathe. We hit pause and enjoy where we are and how we got here. We find strength in knowing we have worked hard and prepared well. We are tired, happy, satisfied. Our hearts and our root cellars are full.
Fall is here. Winter is coming… and we are ready.